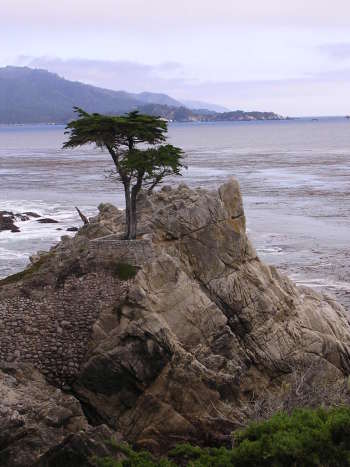 Andreu Ródenas
---
US tourism speaking is a five-star, is definitely a must for lovers of the great trips and great hiking destination.
I have been fortunate to visit the US on several occasions and I can say that it is a country that is worth knowing. The diversity of landscapes, city life, the social mix, are aspects that give Americans this way of being and living as distinct from ours.
There are many clichés about Americans who should not be held back when making the decision to make a trip to the United States. Its dimension forbids us raise a single trip since there are so many places and cities to be visited that is impossible in a single vacation. There are states which themselves already require a whole holiday. From the moment you land ther  you'll feel captivated. Image, advertising, communication, freedom, competition, are real icons that you feel from the first moment you go out for a walk.
The first trip I made in the United States was in 1990 and was one from coast to coast as we visited different cities and places both coasts: New York, Philadelphia, Washington, NEW ORLEANS, ORLANDO, San Francisco, Los Angeles and Las Vegas are the big cities we met, but we also had the opportunity to stay in Carmel, Monterey, Santa Barbara, Yosemite, Cape Canaveral or the Grand Canyon.

In 1992 at the end of my first trip to Canada I could return to spend three days in New York

This city revisited for 7 days in 1997.

In 1999 I made another eleven day trip to New York and Washington.

As we had ever visited the city of New York during the summer, in 2002 Nuria and I went there again for 3 days for Christmas days.

In 2005 we made a route by car to California for 15 days
On the roof of the south tower in the World Trade Center. New York
Yosemite National Park. Califòrnia (1990)
NYPD (New York Police Department) (1999)
Yosemite National Park. California (1990)
Catedral de Sant Patrick. New York (1999)
View of Manhattan from the ferry towards Statue of Liberty (1999)
From the roof in the South Tower (World Trade Center) can be seen the Brooklin Bridge (1999)
The White House. Whashington (1999)
Visiting NASA  station in Cape Cannaveral (Florida)  (1990)
Rocket Engine
Bourbon Street (New Orleans)  (1990)
New Orleans (1990)
Hoover Dam (Arizona) (1990)
Hoover Dam (Arizona) (1990)
Colorado Grand Canyon (Arizona) (1990)
Colorado Grand Canyon (Arizona) (1990)
Colorado Grand Canyon (Arizona) (1990)
Colorado Grand Canyon (Arizona) (1990)
Colorado Grand Canyon (Arizona) (1990)
Colorado Grand Canyon (Arizona) (1990)
Chinese Theatre in  Los Angeles (1990)
Chinese Theatre at Hollywood Boulevard (Los Angeles) (1990)
Christmas 2002.Central Park of New York 
0