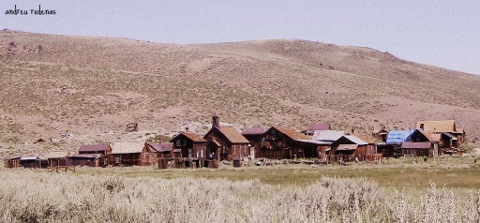 Andreu Ródenas
---
One of the things that I can highlight from my trips is that there is always a visit or excursion that surprises me and almost always it is about places that are still tourist spots that are outside the recommended tourist routes and therefore places that They end up being ignored by the vast majority of travelers. The most attractive part of a trip is knowing how to find those things, those places, those people that make it different from the rest. That is why I present this place that I visited in August of 2005 on my trip en route through California.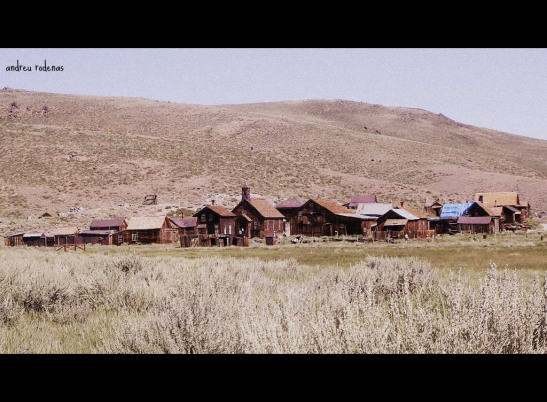 On this trip we visited and crossed the entire Yosemite National Park, when we left the Tioga Road (the road that crosses it) our intention according to the programmed route was to head towards the north coast above San Francisco. However, first and very close to where the Yosemite road ends is the Mono Lake which is a must for those who are on vacation or traveling in this area (either in the Yosemite or Mammouth Lake area). A few kilometers further north of the park there is a track (first asphalted and after gravel) about 15 kms that leads to the so-called Bodie State Historical Park and we went to visit it.
It is a place sandwiched between the mountains of the Sierra Nevada near the border between the states of California and Nevada that had been a town of miners and that was uninhabited and abandoned. A few years ago, the state administration protected it and included it in the tourist routes of the region. The town has remained intact since its abandonment and during a time the year can be visited as a tourist attraction. It is what we could say a typical ghost town of the American West from the time of the discovery of gold where we can see from the mine a hill to the church, the cemetery or the school among other buildings.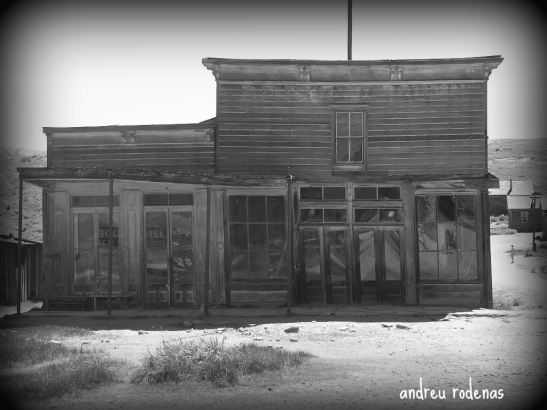 Even in summer, dressed people of the period walk mixed among the few tourists there, because the place does not stop being an open-air museum.
There is a car park at the entrance to the village and after paying a small ticket (in order to be able to keep it) you have to leave the car and visit on foot, with a couple of hours is enough and is highly recommended.
As you know this blog is not intended to be a tourist guide with a detailed description and full of data of all kinds of places that I show you, I just want to show you places that can be easily found on the web but at the same time do not stand out in the guides and they are not very named or known. If you want to visit the website
web: http://www.parks.ca.gov/?page_id=509
California
,
Fotografia
,
Mono Lake
,
Nevada
,
Parcs Nacionals
,
Photography
,
ruta
,
Sierra Nevada
,
Travel and Tourism
,
United States
,
Yosemite National Park
0