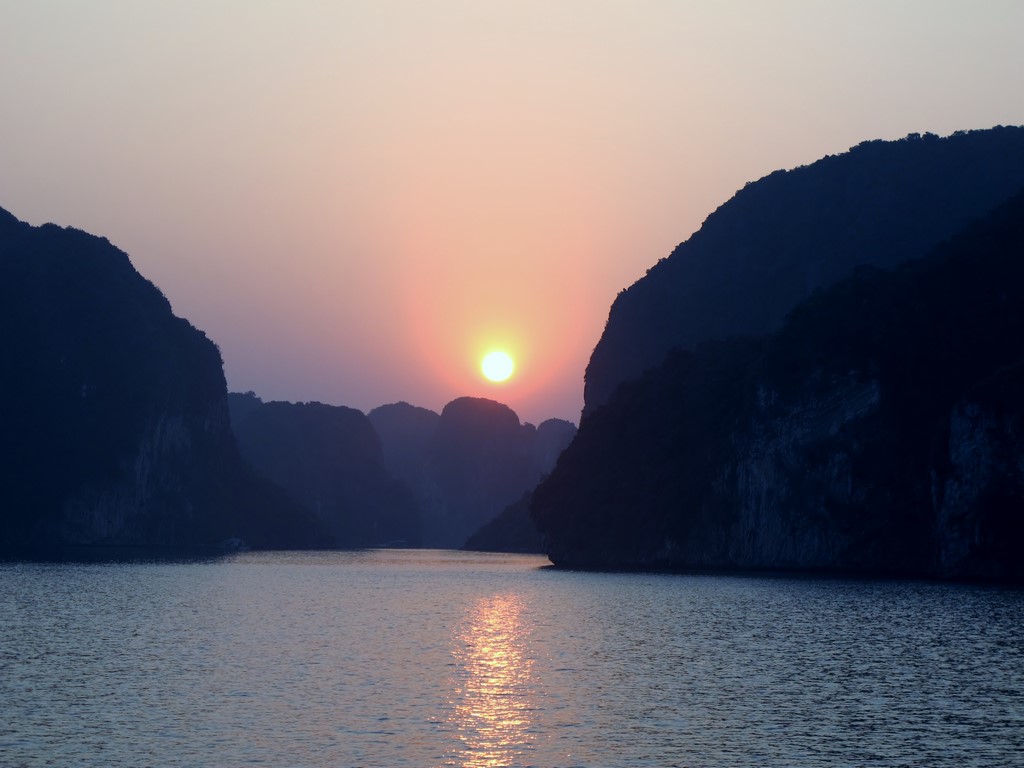 A very few we can add to the qualifiers with the guides, blogs and hundreds of web pages define Ha Long Bay. It is a natural environment, a landscape of extreme beauty that many people listed among the main places that a traveler should visit. For many lists of sites that are made must see Halong Bay will always be at the top.
More than 3,000 limestone islands scattered between the bay of Ha Long Bay Lan Ha and Bai Tu Long Bay. You can not take a trip to Vietnam and even I would say to Southeast Asia without spending a couple of days sailing on one of the many cruise ships that run this place. The geological uniqueness has made no other place in the world with similar conditions.
Within the scope of Ha Long Bay is the largest island called Cat Ba and, mostly, is a national park in which there are two small towns that can be visited. There are also some floating fishing villages, where today the people can earn almost as much tourism as fishing.
On our trip we spent two and half days to sail on a cruise to the three bays. We have time to kayak, visit Surprise cave, visit the floating fishing village of Vung Vieng and Viet Hai village on the island of Cat Ba.
For the cruise I choose Bhaya Cruises, one of the most prestigious companies there, the circuit is the so-called 3 days 2 nights and I can assure you it was a total success because the comfort, care, service and quality is high. We made the trip at the beginning of our trip (for organizational matters and dates) but I would recommend doing so at the end when the accumulated fatigue of the days touring the country is quite noticeable.
Ha Long is a very special place to be savored slowly, a place to relax and forget the stress and routine of everyday life.
I leave you a photo-gallery that summarise what I told you before.
aventura
,
bahia
,
bay
,
Fotografia
,
ha long
,
illes
,
islas
,
mar
,
Nature
,
Navegar
,
Parcs Nacionals
,
Photography
,
ruta
,
Travel and Tourism
,
vietnam
0